What? a 3rd topic about this anime? yep
wanted to post 2nd pv(check bottom of the post), the others were too old and long, and i'm pretty sure one of them was just me fanspazing over fsn.
ANYWAY(for those who don't know fsn)
Fate/Stay Night is the sequel to Fate/Zero.. technically, and it is based on the old and popular visual novel with the same name(it was a porn game).
The story follows Emiya Shirou, the adopted son of Emiya kiritsugu, as he fights alongside a cute female version of king arthur in a war for the holy grail.
MORE IMPORTANTLY, HERE'S SOME OF THE RELEASED STUFF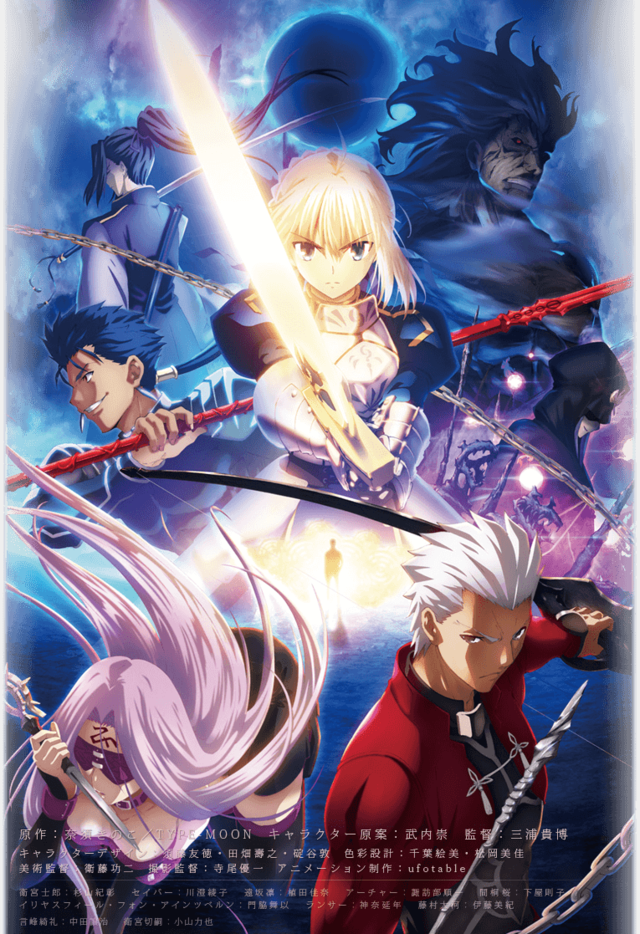 NEWEST THING BEING THIS 2ND PV
*fanspazams*
HAI DD-KUN!(Nourii-chan was here)