I'm surrounded by gorgeous babes!
Celica and λ-11 Confirmed for BlazBlue Chrono Phantasma Arcades
Gee. I didn't see this coming. I guess I should have with how the same thing happened with Continuum Shift. Oh well.
So yep, it's just what the title says. BlazBlue Chrono Phantasma will be getting both of these characters for the arcades this fall, with no word on the console versions yet, according to the most recent Famitsu magazine.
The magazine report reveals that Celica will fight using her Machina, Minverva, and will have many basic fighting moves to make her more feasible for new fighting players. Meanwhile, Lambda will fight in Nu's battle style, Luna Forma, as the base, and will have different Drive attacks.
I guess that's kind of reasonable since Lambda was basically a re-skinned Nu in Continuum Shift. As for Celica, every time I've heard the words "for new fighting players", said character or item has at the very least shot up to high tier, or tier 0. Nobody really knows, so let's just wait and see.
And here's a screenshot I managed to salvage for Celica. There's no need for Lambda since we already know what she looks like, not to mention that I couldn't find one.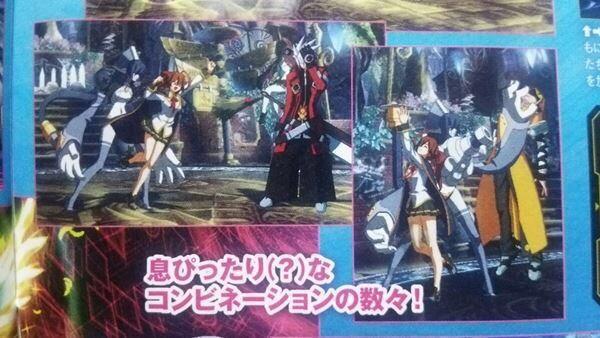 Source from Siliconera and Gematsu.
Marie Confirmed as DLC Character for Persona 4 Arena Ultimax
Huh. Another surprise. I assumed we'd be getting Margaret, but I suppose people were more interested in Marie (and let's be honest, Margaret isn't that interesting, unlike Marie).
While we don't have details on her fighting style, it's been revealed that she'll fight using various objects inside her bag and her Persona Kaguya, which was also the Persona you can get by befriending her in Persona 4 Golden. She is said to have various long-ranged attacks, along with some poking attacks to keep opponents in check.
Source from Siliconera
That's all for now. If anything else is announced during the day, I'll be sure to update.
EDIT: Updating with more Marie screenshots for everyone.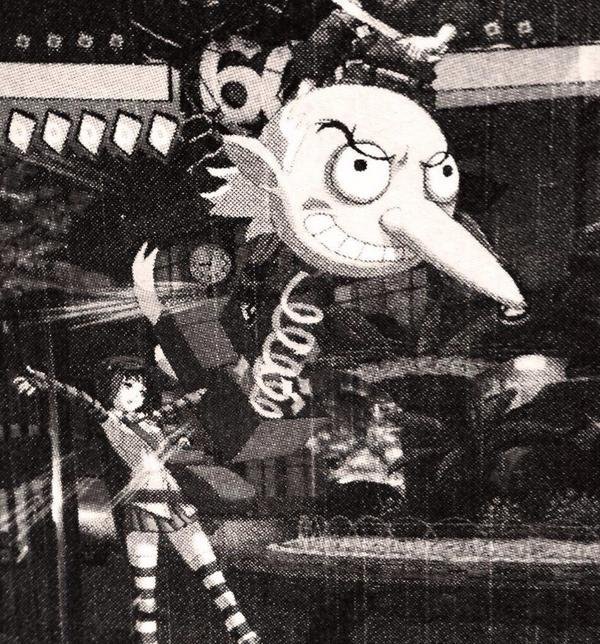 Persona Kaguya aside, she excels at ranged attacks and diversion techniques. She can also take out enemies using weird items from her bag, like an Igor jack-in-the-box. Her special move is "Thunder of the Bound Flame," in which she dons white clothing and controls fog and thunder to strike the enemy with a one-hit K.O.
Source by Gematsu